The company has just launched its new product catalogue for 2015, which includes some important innovations. As usual in CATA, the products are characterised by the use of the latest advances in technology, guaranteeing excellent performance, optimum energy consumption, ease of use and an exclusive and elegant design.
HIGHEST ENERGY RATING
With the coming into force of the new compulsory regulations concerning the energy rating of extractor hoods, Cata Electrodomésticos, as the leader in the extractor market, offers products throughout its catalogue that have been rated in accordance with European directives EU 65/2014 and EU 66/2014, producing extractor hoods with the highest possible energy rating.

EFFICIENCIA+ COLLECTION
The Legend extractor hood, in addition to its decorative state-of-the-art design, its LED lighting, minimum noise motor and high extraction capacity, offers the highest possible energy rating (A+) alongside high performance, and guarantees an 85% reduction in domestic energy consumption, whether fitted as an island or mounted on a wall. Another extractor hood that stands out because of its features, design and maximum possible energy rating (A+) is the new Titan extractor hood, in either black or white glass finish.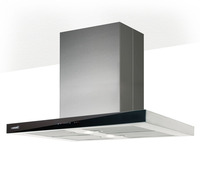 ISLA LEGEND
One of the new outstanding products CATA is including this year is the new Thalassa extractor hood. It has been conceived and designed down to the last detail, with adjustable LED lighting, an innovative filter in the base to eliminate condensation during the cooking process, so achieving greater extraction efficiency with its perimeter aspiration, and a folding central panel, all of which ensures optimal extraction at all stages of cooking.


The new innovative telescopic extractor hood TF 7600 GWH, with its 5 speeds, LED lighting and energy rating A, stands out in the field of built-in extractor hoods.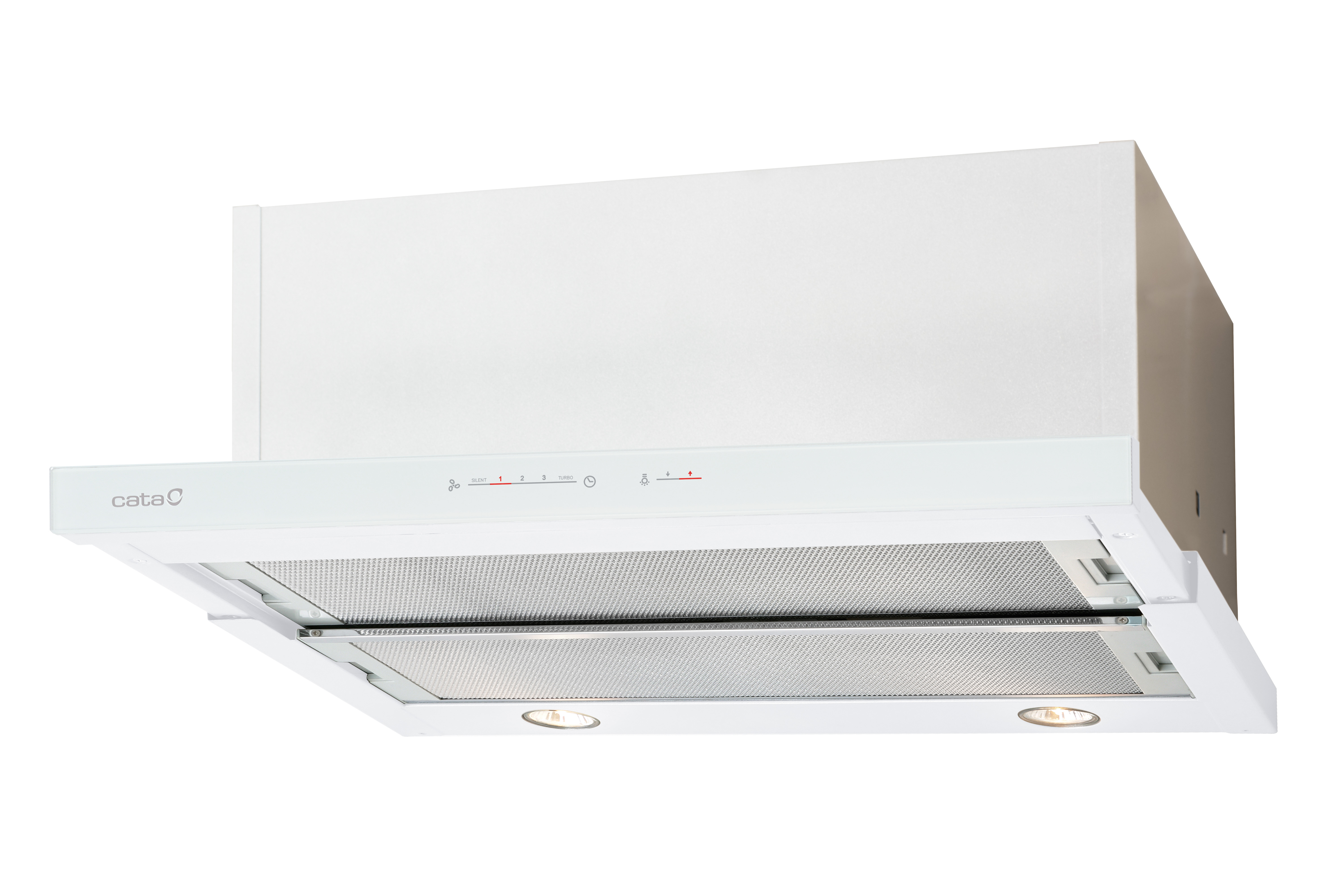 TF 7600 GWH
NEW RANGE OF OVENS
There has been a significant increase in the range of ovens available, the most important being the new range of ovens manufactured in Spain (series 600), the new pyrolytic models (LC 8110 Pyro BK, CDP 790 Pyro and the ME 606 Pyro), the series 700 ovens with Aquasmart steam cleaning technology, and the series 800 XXL large capacity ovens.







LC 8110 PYRO CDP 790 PYRO ME 606 PYRO

XXL CAPACITY OVENS


NEW RANGE OF HOBS
The complete range of gas, gas glass, induction and vitroceramic hobs includes the outstanding new IB633 induction models, with bevelled or stainless steel edging. Both models include independent touch control for each zone, booster technology for each ring and an enormous 30cm. cooking area.


The new catalogue shows the versatility of the different finishes, such as the materials in White or Sand finish, bringing a surprising and innovative touch, with high resistance and easy-to-clean features: they are an ideal combination for any style of kitchen, blending perfectly with other kitchen appliances.

The whole range of products complies with the guidelines and clear requisites for which Cata has always been known: high quality, functionality, efficiency and design.

Feel free to click here to download the new catalogue Cata 2015.